About Ginza Salon, Jewelry Concierge OKURA
In a private space located in the center of Ginza, the Ginza Salon of Jewelry Concierge OKURA started in September 2009. The OKURADO products as well as original jewelries that are created by a group of Atelier Maillet D'or's craftsmen welcome customers in a private salon.
Custom orders are also available.
OKURADO is a manufacturing brand which creates appealing jewelries containing the world-class Japanese aesthetic sense.
Since the announcement of the brand, OKURADO, in 2009, it has constantly kept creating high-quality original jewelries with the spirit, "to create new jewelries upon technical excellence developed over many years."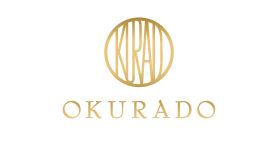 Atelier MAILLET D'OR was founded in 1969 as an atelier that designs and manufactures high-quality "made-in Japan" fine jewelry. In the last 50 years, it has proved as a group of craftsmen who keeps creating high jewelries domestically with sophisticated designs, manufacturing techniques and quality control. It currently continues to evolve with sincere efforts to create jewelries with new materials and new skills on top the traditional skills.